5 August, 2020
Wine Selection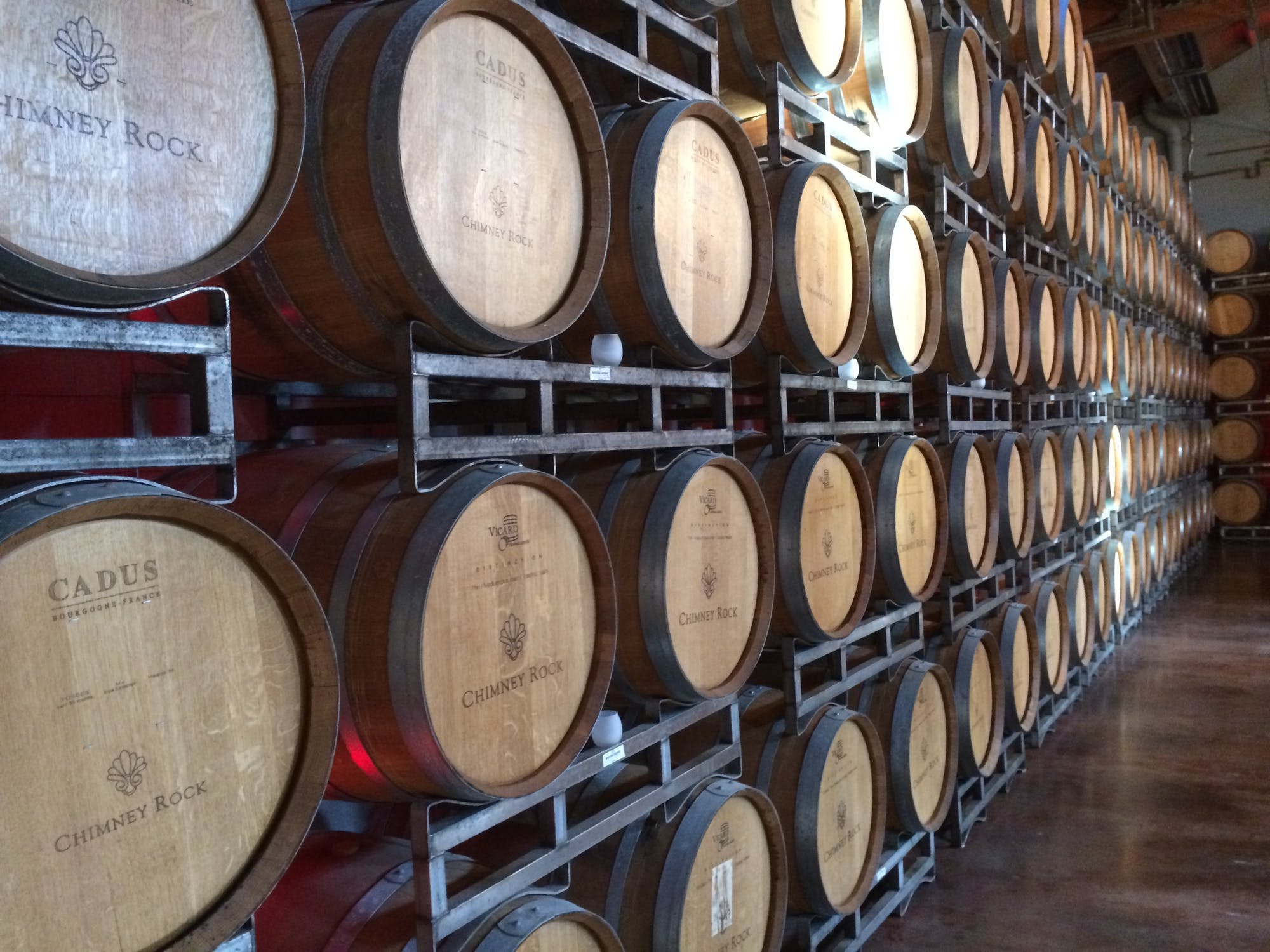 Posted in :
Menu
on
by :
Biryani House
House Wines by the Glass: 4 wines in two styles. Two (*) are chosen for matching with Indian cuisines. And the other two in a more popular global style.
Choices for Indian cuisine: (*)
*Fortant (Sauvignon Blanc); (France)
Vivid and fresh with intense zesty cirus aroma and exotic fruits. Wonderful wine with curries, vegetables, fish and shelfish dish.
*Red: Beaujolais: Pisse Dru, (Burgundy, France)
A great light wine, perfect with spicy fare. Strawberries and black pepper bouquet and red fruit flavours. France's most popular Beaujolais!
Hardys; Stamps of Australia Series: (S. Australia)
White: Chardonnay – Semillon, A lovely, smooth & creamy blended wine for many dishes. Lightly oaked. 4 ½ stars T.O. Life Magazine.
Red: Shiraz – Cabernet Sauvignon, (S. Australia)
Classic Oz style, yet in a crisp and delicious style. Cherries and spices, very smooth!

Selected Wines: Whites
*Chardonnay – Unwooded, Banrock Station: (S. Australia)
Fresh and fruit driven, yet elegant white. Perfect for lightly spicy dishes and seafood courses.
* Pinot Grigio, Folonari (Italy)
Crisp and clean, pear and floral tastes. Perfect with spicier flavours.
*Riesling, Deinhard; (Germany)
Delicate but complex, spicy and fruity flavour with a long finish. Perfect with Indian dishes.
* Gewurztraminer Dopff & Irion; (Alsace France)
The classic match with Indian cuisine, rich and flagrant, mild white from France.
Henry of Phelm, (Niagara, Ontario)
Rich and smooth full flavours with complex fruit notes.

Sparkling Wines:
* Banrock Station Sparkling Chardonnay: (S. Australia)
Wonderful full flavoured sparkling wine with toasty apple and rich style.
Moët & Chandon, Champagne (France)
In 1446, Jean and Nicolas Moët were made nobles by King Charles VII: thus was born the famous dynasty that later was to give its name to the greatest chapter in the history of champagne. In 1743, one of the descendants of the Moët brothers, Claude Moët, who had been a wine trader in Epernay since the early 18th century, founded the Maison Moët.

Selected Wines: Reds
Cabernet Sauvignon (France)
Great with red meats and poultry. Great wine with fruity flavours with hint of vanilla.
*Merlot, Marcus James: (Argentina)
Classic medium bodied with cherry and pepper flavours. Smooth and charming red.
Chateau Gourgazoud, Syrah Mouvedre (Minervois S. France)
A wonderful warm and spicy medium bodied red from the south of France.
Billies best Bottles says: "one of the world's best red wine values"
*Baco Noir, (Niagara, Ontario)
Deeply coloured, very spicy, blueberry flavour, complements many curries and Indian dishes.
Cabernet Sauvignon – Shiraz, Casa Silva, (Colchagua Valley,Chile)
A very rich earthy blend, big spicy flavours for all grilled and roasted meats and Veg.
Cabernet Sauvignon, Wolf Blass, (S. Australia)
Medium full bodied, for richer red meats and milder spicing.
Zinfandel, Ravenswood: (California)
One of California's great Red Zinfandel houses. "NO WIMPY WINES"
Powerful and very smooth a classic California red. Perfumed and complex.
Errazuriz, Merlot: (Chile)
Medium-bodied, well balanced wine with bright cherry red colour.
| | | |
| --- | --- | --- |
| Liqueurs and Drinks | | Beverages |
| | | |
| Scotch & Whiskey | | All Soft Drinks |
| Gin | | All Juices |
| Cocktails | | Mango Lassi |
| Cognacs & Liqueurs | | Sweet Lassi |
| with coffee | | Perrier |
| without coffee | | Water |
| | | Masala Tea |
| Vodka | | Herbal Tea |
| Domestic Beer | | Coffee |
| Imported Beer | | Madras Coffee |